I've been saving for a new bike for a couple years now. I finally had enough. Plus my old bike is falling apart. So I pulled the trigger.
Behold! My
Surly Troll
. I was going to get a road touring bike, but after test riding a couple, I fell in love with how this bike fit. It handles how I want it to handle, the bars are where I need them, and it's just plain fun to ride. I was set on Surly's Long Haul Trucker, which is a road touring bike. But after riding both, I settled on the Troll. The biggest con is it's heavier, but I weigh just a hair over 300 lbs at am planning on attaching the Xtracycle, so realistically a few pounds of frame weight isn't going to make much difference. I can lighten my bike by over 100 pounds by losing that weight.
A few adjustments need to be made. I replaced the saddle with my trusty
Brooks Flyer
. I cannot say enough good things about my Brooks saddle. It looks rock hard. And it is. But now that it's broken in, it feels more like part of me than part of my bike.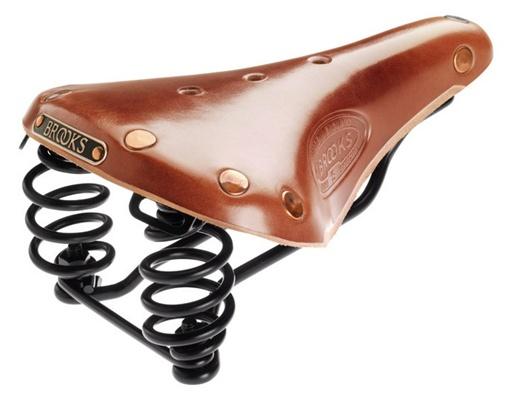 I ordered a handlebar stem riser to get the handlebars high enough for me. I'm kinda built funny. I have a long torso, but short legs. It makes things not fit well. My knees also hit my tummy when I'm bent over too far, so there's that. I'm looking forward to getting my handlebars where I need them.
Claire has given me a lot of shit for buying a bike without pedals. I had the bike shop throw on a pair of
Fyxation Gates
pedals. They're pretty okay. They seem pretty sturdy. I have big, gross feet, and they almost fit on these pedals. I still would have preferred them to be a little wider, but these should be fine for a good, long time.
I'm planning on putting my
Xtracycle Free Radical
on this bike. I contacted Xtracycle to make sure it's possible and they assured me it is. They even sent me this picture of someone who had done it.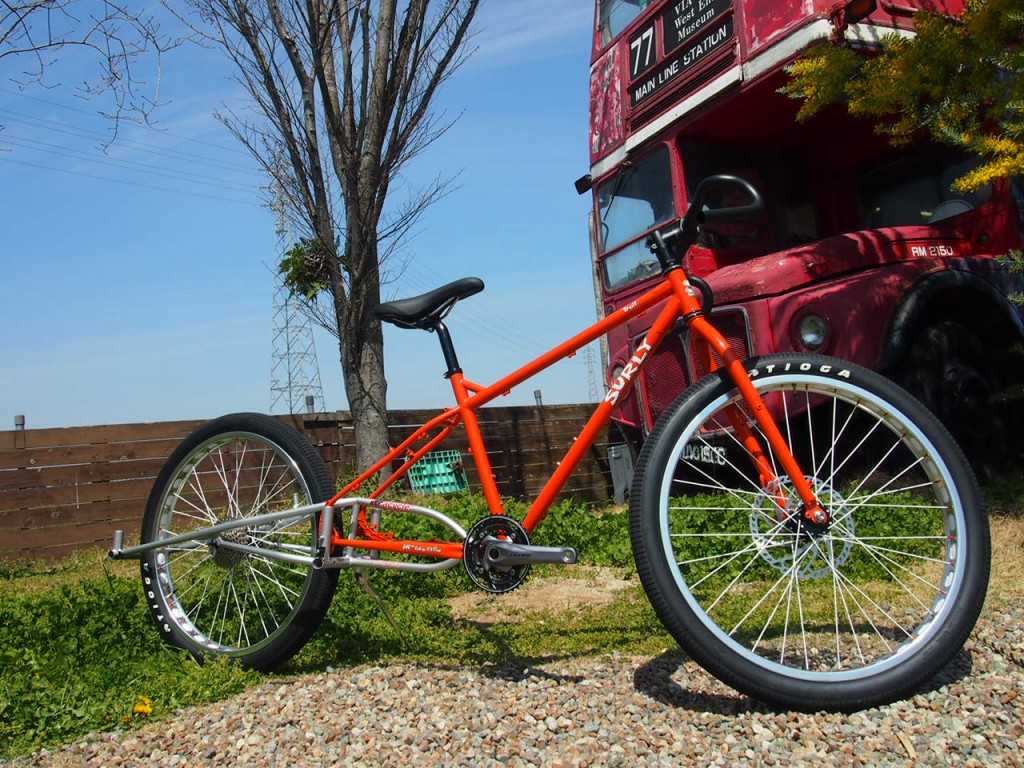 I'm gonna hold off a little while on this one, but hopefully not too long. I'll have to buy a larger disc for my brakes, longer cables for brakes and my derailleur, and another chain to splice in, but I have most of the tools I need already.
Somewhere down the line I'm going to get a trekking bar too. I'd like to be able to have multiple hand positions and they're relatively inexpensive. There's no hurry on this one either.
So there you have it. My new bike. I'll post more once I've gone on a few rides.